PlantZap: The New Diet Drink Revolution
Posted by Australian Financial Review on 11 June 2013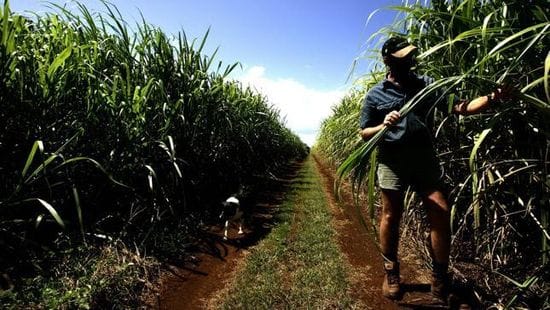 As global beverage companies search for ways to reduce the calories in soft drinks and juice, the answer may be as close as the nearest sugar mill.
A product developed by a team of ­scientists at Queensland's health and food sciences precinct promises to reduce the calorie content of carbonated soft drinks, energy drinks, juice and dairy foods by as much as 50 per cent while increasing sugar mill output by up to 2 per cent.
The product, known as PlantZap, is extracted from cane juice but has only 1 or 2 per cent of the calories of sugar and is full of electrolytes, such as potassium and magnesium.
PlantZap is almost tasteless and ­colourless, but can mask the bitter aftertaste of sweeteners such as stevia, which is used in ­low-calorie soft drinks, such as Pepsi Next.
When liquid PlantZap is added to foods and beverages, it produces the same mouth-feel as sugar and increases volumes without adding ­calories. Queensland businessman Mike Lehman believes PlantZap has the potential to become the fourth building block in the food and beverage industry alongside sugar, grains and oils – providing nutrition benefits while reducing production costs.
"Big food and beverage companies are under pressure to reduce calories," says Mr Lehman, pointing to Coca-Cola's pledge last month to put calorie labelling on the front of its packages and to promote no-calorie and ­low-calorie drinks.
LOCAL TECHNOLOGY, GLOBAL PRODUCTION
Mr Lehman's company, Nutraceutical and Natural Products (NNP), acquired the global commercial rights to PlantZap from the Queensland Department of Agriculture, Fisheries and Forestry a few years ago and is in advanced discussions to raise $US30 million ($31.6 million) from financial and commercial partners to build the first full-scale plant.
NNP has built a calibration plant on the site of Grupo Azucarero Mexico's sugar mill at Guadalajara in Mexico, proving the process works under a constant flow production process. With Queensland engineering company Wiley it has designed a full-scale plant with capacity to produce 18,000 tonnes of concentrate each season.
NNP, advised by Melbourne based firm AXS Partners and United States beverage consultancy BMC Strategic Associates, has held talks with leading global agribusiness and food ingredients groups and major US beverage companies. It has also been in talks with grocery retailers, as it believes PlantZap offers retailers a genuine point of difference for private label products.
"Our product and the market are dovetailing towards one another since [it is] a source of natural electrolytes, is extremely low in sugar .?.?. and offers added nutrition," said Mr Lehman.
"We see ourselves as being attractive to both the sugar industry and ingredients manufacturers – [PlantZap] is a game-changer," he said.
LOOK OUT, COCONUT WATER
The product was discovered by Queensland government scientists ­during research to improve the sugar crystallisation process in mills through filtration processes.
"We found, as part of the process, that in clarifying the sugar stream we were also pulling out a liquid that essentially has the components of juice without the sugar, or plant sap without the sugar," said Dr David Poulsen, who has been managing the project for the department. "Originally we thought it would be a good natural electrolyte source for sports drinks .?.?. the more we looked at the product and what we can do, the more we've identified the potential for it, particularly with this push to reduce calorific intake in the soft drink and juice areas," he said.
The Queensland department still owns the PlantZap project's intellectual property, along with NNP, and has an ongoing research agreement to develop further applications.
Queensland agriculture minister John McVeigh said PlantZap had been identified as an ideal base for flavoured, reduced-sugar beverages, including juice, and showed potential for inclusion in a range of other foods, such as dairy products and low-salt soups.
"The potential impact of it is truly global and so to be able to get that market reach, you need to be dealing with partners outside Australia as well as within Australia," Dr Poulsen said.
"If it takes off, it would rival coconut water as a food ingredient because you could see it in sports drinks, soft drinks and juices, low-calorie dairy and [medical] rehydration products – the potential for sales of this product is in the billions," he said.
---
The Australian Financial Review
Author:
Australian Financial Review
Post comment