Our People
Partners

The Queensland Government's Department of Agriculture, Fisheries an Forestry serves to provide an efficient, innovative, and resilient agricultural sector and aims to maximise the economic potential for Queensland's primary industries on a sustainable basis through strategic industrial development.
BMC Strategic Associates (BMCSA) is the only consulting practice in North America that focuses primarily on the beverage industry. Our staff's combination of consulting expertise and high-level corporate industry experience gives us a unique, unparalleled capacity to advise the world's leading beverage and CPG companies in their most important endeavors.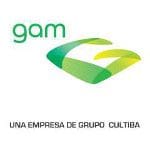 GAM produces and transforms sugarcane, distributes product sweeteners and their derivatives GAM also produces renewable energy, with mills efficient and sustainable, satisfying the requirements of customers, shareholders and employees, through continuous improvement and quality in our processes.

Wiley is one of Australia's few full service organisations with the power to offer a complete suite of services in Advice, Design, Engineering, Construction and Project Delivery. It is a multidisciplined technical service company with a reputation for honesty, integrity, quality, innovation and flexibility.